Our
Birthday Parties
are FUNtastic!
Let us create a birthday Experience
EVERYONE will enjoy!
Try your first fun filled class on us!
"Welcoming, kind, fun place to be. Fantastic place to train and learn, no matter what type of movement. World class coaches for all ages. Really, you're never too old for gymnastics, parkour, or anything else going on at SD United! I called it home for over 10 years and recommend it to all"

- Garret

- San Diego

"I have to compliment them on our awesome experience. First of all, my son had his 7 year old birthday party today and it was amazing. We went with Parkour and all of the kids were engaged, enthusiastic and had a blast."

- Allison

- San Diego

"At this gym you can learn pretty much anything gymnastics related. Be sure to ask about breakdancing instruction as they have some private instructors and don't forget to ask about SLACKLINE!!!!!"

- Chris

- Chula Vista

"Love this place! Coaches are amazing. Adult open gyms are fun and diverse/ I have my two kids taking classes and they love it. They are progressing quickly for sure. Aerial classes are great, too. They are one of the few places in San Diego to have an in-ground foam pit."

- Nicole

- San Diego

"I had such a fun time last night at my first parkour training class and with everyone at SD United Sports. This class is so much fun for kids of all ages and adults as well."

- Ben

- La Jolla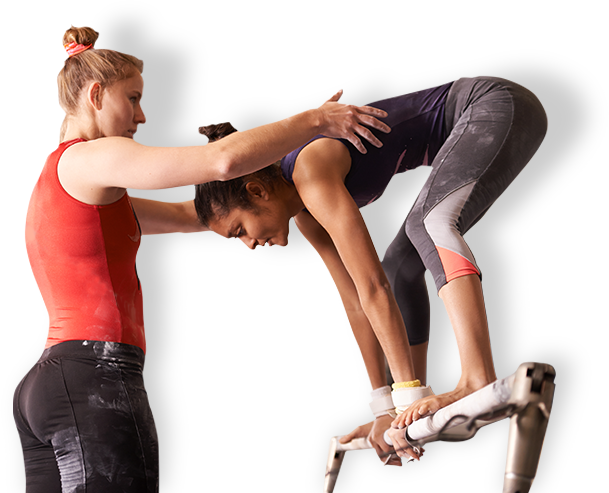 Passionate About Gymnastics?
Join our coaching staff!!!
We are looking for enthusiastic, cheerful and FUN people who
play well with others to join our amazing SD United Team!