Suspended due to Covid-19
---
Come learn the apparatus you've seen in Cirque du Soleil:
Aerial Silks
Aerial Lyra (hoop)
Flexibility/Contortion
Aerial Hammock
and much more. Our aerial program offers a combination of circus skill development, performance, and fitness. Classes are taught by the performing professionals. Classes are available for kids (ages 7-15) and adults (age 15+). See schedule below.
---
---
Sign Up Today
SD UNITED offers a full range of Aerial classes with professional training. We have a very active facebook community where class happenings (including theme night info), photos and videos from past events and workouts are posted.
You can also call 858-650-3547 or sign up at front desk!
---
Adult Pricing
| | |
| --- | --- |
| Drop In | $15 |
| Open Gym (T/TH 8-9:30pm) | $10/ea |
| 5 Punch Card Class Pass: | $70 |
| 10 Punch Card Class Pass: | $135 |
**Please call to RSVP spots.
---
Kid Pricing
| | |
| --- | --- |
| 1x week: | $111/mo* |
| 2x week: | $177.60/mo* |
**Please call to RSVP spots. To get involved, fill out an interest form or call 858-586-0655.
We offer a free trial class for your first time!
"Awesome training center, awesome coaches
and an awesome time. Love this place!"
- Cory Parys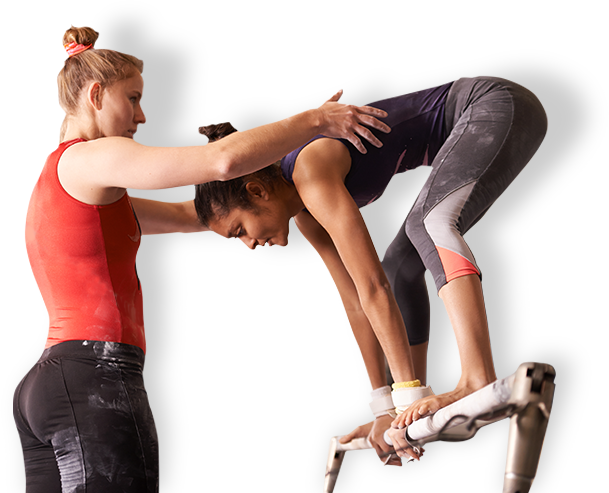 Passionate About Gymnastics?
Join our coaching staff!!!
We are looking for enthusiastic, cheerful and FUN people who
play well with others to join our amazing SD United Team!