What is Tricking?
---
Martial arts tricking or sometimes known as tricking is a combination of gymnastics, martial arts, and b-boying or break dancing. The martial arts components takes disciplines from taekwondo, capoeira and wushu or kung fu. It consists of a combination of kicks, flips and twists.
It demands extreme athleticism, strength, flexibility, agility and body co-ordination. It's for these reasons martial arts tricking is one of the most exciting and fastest growing sports in the world.
---
What We Offer!
---
SD UNITED welcomes trickers of all ages/abilities to train and practice at our facility. We offer beginning, intermediate, and advanced classes throughout the week. As well as periodic camps, clinics, and jams. We often bring down guest celebrity instructors so CHECK BACK FREQUENTLY!
You can also call 858-650-3547 or sign up at front desk!
Tricking & MultiMedia!
---
Multimedia (photos and video) is and integral to the tricking culture. As such, photo shoots and video creations are embedded into our curriculum.
Here are a few videos showcasing our athletes:
Tricking Resources
---
Those interested in getting more deeply involved should check out these other resources:
Aeriform is an online index of movement created to share and expand the world's knowledge of martial arts tricking. The site features original content created by Daniel Perez de Tejada, in conjunction with terminology and information gathered jointly by the global tricking community. aeriformmat.com
"Awesome training center, awesome coaches
and an awesome time. Love this place!"
- Cory Parys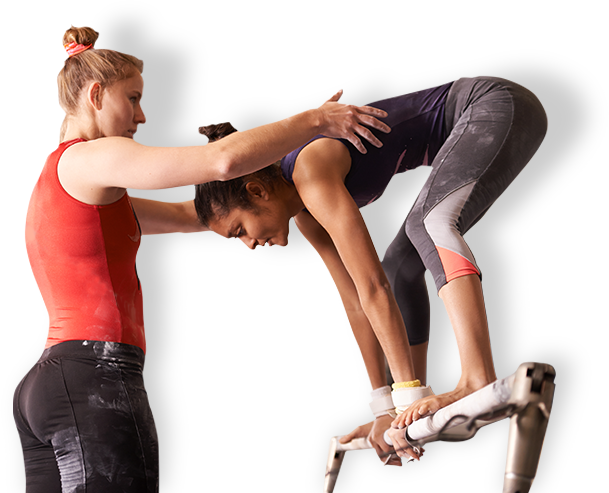 Passionate About Gymnastics?
Join our coaching staff!!!
We are looking for enthusiastic, cheerful and FUN people who
play well with others to join our amazing SD United Team!