Basics of Adult Gymnastics
at SD United
---
Whether you are a life long gymnast or brand new to the sport, come try an adult gymnastics class!  We have a vibrant and thriving community of adults who like hone their skills and exercise their bodies through the amazing sport of gymnastics.  There is no experience required!  Our instructors can modify assignments and stations and adjust progressions for all levels of adult gymnasts.  There is so much to learn, come experience the amazing world of gymnastics today!
Adult Gymnastics
What We Offer
Our curriculum is geared towards a body to weight ratio training. Gymnastics movements, gymnastics strength exercises, an emphasis on functional strength.
Please create an account online before your class to expedite the registration process!  Pre-registering for each class can be done online or by calling (858) 650-3547.  There are no free trials for the adult class.
Monday
All Levels Adult Class:  8-9:30 pm, $20
Wednesday
Adult Open Gym:  8-9:30 pm, $20
Adult Gymnastics: Beginner Class: 8-9:30 pm, $20
---
Basics of Open Gym - Suspended due to Covid-19
---
Thursday night, we open our doors to our members to workout, train, and collaborate on their own. Coaches are available to spot, teach, and save you from yourself. Please don't hesitate to ask if there's something specific you'd love to train.
Meet Ups
SD UNITED is a collaborative meeting ground for many groups around San Diego. On any given night you can expect to find parkour groups, break dancing crews, aerial troops, college clubs, and more on our floors. Groups of all types are welcome. If you'd like help facilitate a group meet up, please don't hesitate to call us.
"Awesome training center, awesome coaches and an awesome time. Love this place!"
- Cory Parys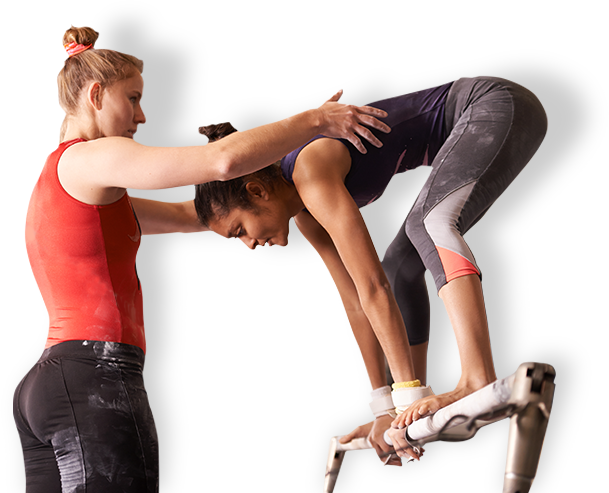 Passionate About Gymnastics?
Join our coaching staff!!!
We are looking for enthusiastic, cheerful and FUN people who
play well with others to join our amazing SD United Team!