What is Parkour?
---
Parkour is about being able to face the obstacles with which you are presented, and find your own line or pathway through them. Whether those obstacles be in nature, an urban setting, or an extreme Ninja Warrior obstacle course, our classes will help your kids in the the search of creative movement.
Our Parkour program is comprised of 6 pillars: Vaults, Wall Runs and Skills, Precisions, Flipping and Twisting, and Strength and Conditioning. These 6 pillars will challenge your child and teach them to use their bodies and mind to overcome any obstacles in life.
We pride ourselves on an amazing facility and envronment for your kids to learn the sport of Parkour. Our facility offers: Spring Floors, Custom Parkour blocks of varrying shapes and sizes, AirTracks, 6 sets of bars, a 20′ x 20′ foam, tumble trampoline, and more!
---
What We Offer
---
SD UNITED welcomes traceurs of all ages/abilities to train and practice at our facility.
You can also call 858-650-3547 or sign up at front desk!
"Awesome training center, awesome coaches
and an awesome time. Love this place!"
- Cory Parys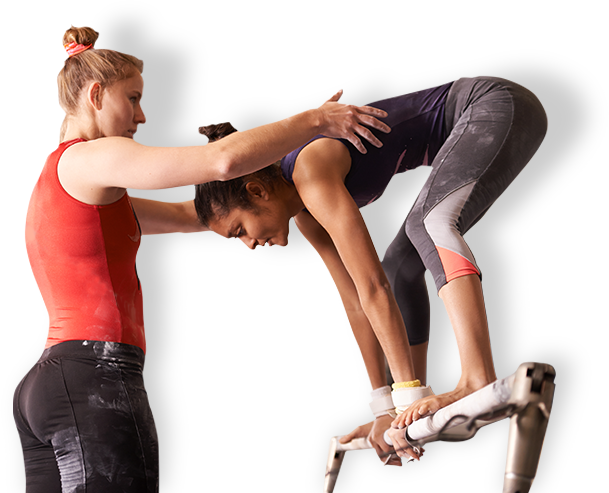 Passionate About Gymnastics?
Join our coaching staff!!!
We are looking for enthusiastic, cheerful and FUN people who
play well with others to join our amazing SD United Team!